I cannot help preparing to depart Costa De Sol without a brief mention of the recent held municipal & regional elections in Spain. Where I'm residing in Benalmadena, the conservative opposition right wing, Popular Party (PP) faired extremely well, coming first.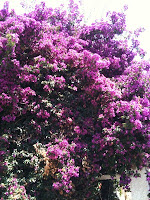 The political unrest of recent protests in Spain Squares have suffered the current Socialist rule, Spain's Prime Minister Jose Luis Rodriguez Zapatero was notably targeted down to the recent failures in the economy, high rise of unemployment followed by malpractice & corruption allegations.
It will be interesting to see how the political landscape in Spain changes in the future, in 2012 nationally whether the recent political unrest will sustain to change by voting democratic power to the Popular Party.